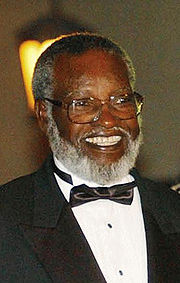 His Excellency Dr. Sam Nujoma, Founding President and Father of the Namibian Nation, reminded us on the occasion of the annual Omagongo Cultural Festival at Omhedi-Oukwanyama Tradtional Authority, Ohangwena Region on 27 March 2010:
"According to Oshiwambo culture, our ancestors use to celebrate their exploits, such as good harvest, including their achievements in the form of social gatherings. One of such events was the Omagongo Festival. Such events served a useful purpose of forging unity and cultural identity which have been bequeathed from generations to generations."
Sustainche was delighted to see during the weeks of February and March that many families in Central-Northern Namibia celebrate their very specific Omagongo Cultural Festival at home, and this includes the Sustainche Farm™ family

Producing omagongo is the first step in utilizing Sclerocarya birrea (marula) fruits.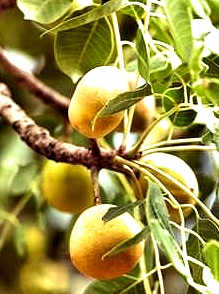 Once the marula fruits become ripe, they are collected from the ground under the tree. Every single small marula fruit is opened with the sharp horn of cattle to separate the juicy white flesh from the hard brown kernel. This is indeed is hard female's work ! Marula kernels (Oshiwambo omahuku) are dried in the hot Namibian sun and then cracked open to extract the oil (see The Marula Episode I).
There is no doubt the marula fruit can be eaten raw. However, most popular is to produce an alcoholic marula drink – omagongo – and to celebrate an omagongo home festival.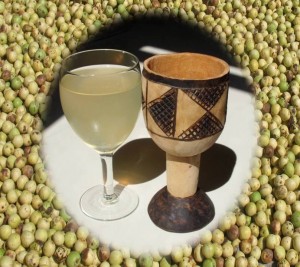 The secret of how to change sugar in alcohol is well known around the world, and this traditional knowledge is also utilized to produce wine from grapes. The marula fruit juice is fermented and during this bio-chemical process, yeasts (available from the skin of the marula fruits that had fallen to the ground) interact with sugars in the juice to create ethanol, commonly known as ethyl alcohol, and carbon dioxide (as a by-product). Likewise grape fruits, when fermentation can be stopped at an early stage and the unfiltered result is called 'Federweisser' in some German language regions, omagongo is the early stage and refreshing alcoholic beverage from marula fruit juice.
Taste omagongo to enjoy
the traditional Oshiwambo culture and hospitality !